Spread - the - Word:
Download our new banner, logo, and flyer.
Find out the latest news.
Blogs.

Exhibitor Information Package is now available. Everything you need to know about your booth, expo hours, and due dates.
Sponsor Packet
Lead Retrieval Form
Equipment Rental
Or to make orders online for lead retrieval and equipment go to:
http://www.dyventive.com/cfunited

Booth Layout


Intersted in Exhibiting at CFUNITED?
Download Sponsor Packet
Contact Liz Frederick
at 301.424.3903 x107
or
[email protected]

Print
Press Release

New Venue:
Montgomery County Conference Center located in Bethesda North Marriott Hotel
VIEW
photo tour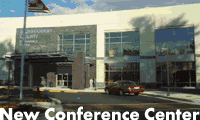 Due Dates:
First Postcard release with new sponsors, contract due 01/31/05


Speaker/Topics for Gold and Silver Level Sponsors, due 03/31/05


Pamphlet release with conference sponsors, contract due 03/25/05


Second Postcard release with new sponsors, contract due 03/15/05


Premium choice of booth spaces for gold level, contract due 03/25/05


Gold Level logo on Scratch pads, contract due 03/31/05


Give-a-ways and Prizes from Sponsors, due 04/29/05


To be included in Showguide/Handout, contract due 04/01/05


Sponsor Ads, due 04/08/05


Bag Promo items from Gold & Silver level sponsors, due 05/31/05



If you would like to view the entire conference floorplan,
PDF
,
GIF
, or
JPG
.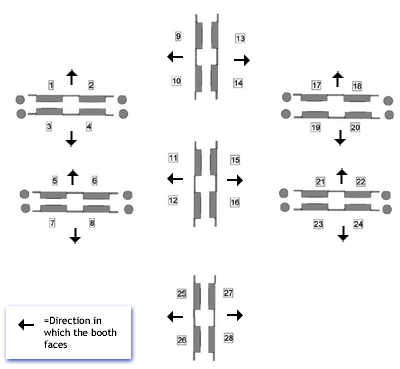 Sponsor Booths:
1. Savvy Software
2. Savvy Software
3. Paperthin
4. Paperthin
5. InterAKT
6. InterAKT
7. Microsoft
8. Microsoft
9. Montgomery
10. AboutWeb
11. Hostmysite.com
12. Hostmysite.com
13. Regular Expressions
14. Fusiondox
15. CFDynamics
16. CFDynamics
17. Figleaf
18. CPCUG/Byte Back
19. Fog Creek
20. Fog Creek
21. Universal Mind
22. Universal Mind
23. TeraTech
24. TeraTech
25. New Atlanta
26. New Atlanta
27. Macromedia
28. Macromedia